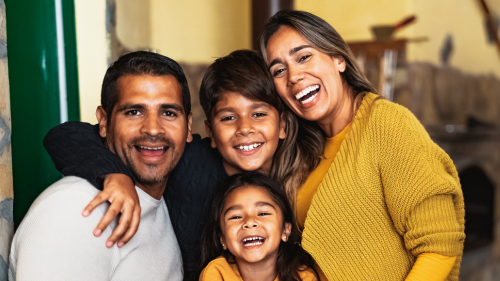 Hispanic Heritage Month celebrates the rich culture of Hispanic people. It's a time when we appreciate the efforts they have made to our country. It also gives people a chance to learn more about a culture that continues to shape America. This takes place from September 15th to October 15th and everyone is invited! Let's take the time to learn more about the importance of this time in history.
The Start of Recognition.
Hispanic Heritage Month has its roots all the way back to 1968. It all started with Congressman George E. Brown. He represented the East Los Angeles area and parts of the San Gabriel Valley in California. Many Hispanic communities lived in these places. He pushed for them to be recognized with an observance in the calendar year. There was a lot of excitement around the civil rights movement during this time. People were starting to learn about the many cultures in our country. Hispanic impact was one of them. That same year, President Lyndon B. Johnson declared September 15th to 21st as National Hispanic Heritage Week. This would later become National Hispanic Heritage Month in 1988. The added time gave people a chance to honor this month with events planned out through the month.
Change through time.
In past, this month would mostly be celebrated in classrooms. The idea was for teachers to teach their students about it. This was a sure way to educate the public on this topic. This idea has changed over time. Celebrations have grown only bigger. They also include different Hispanic and Latino cultures. Today, you can find many events that focus on different efforts. Events held can be things like festivals, museums, food fairs, and seminars. You can even join virtual events. Another great way to show support is by shopping with local Hispanic owned businesses. These events are not just enjoyable; they also provide a chance to learn. They help us understand how Hispanic culture has made a big impact in America. Make sure you take the time to join in the festivities. People are welcomed to recognize this influence in areas like:
Health
Art
Dance
Civil Rights
Education
Food
Politics
Film
A Mission.
The work Clinicas does every day shows the importance of this event. Our work with Hispanic communities has improved healthcare access for all. We offer bilingual services for our patients. We also have a multi-cultural staff to provide top notch service. Clinicas honors the people we serve through our different health efforts. Clinicas is proud to serve our community with affordable quality care. We started this journey in healthcare with a mission to serve underserved communities. We continue on this path for all communities.
Visit Clinicas.
For your everyday needs you can count on Clinicas del Camino Real, Inc. to provide you quality care all under one roof. At Clinicas, we can help you and your family establish great health routines. You can read more about Clinicas services online.
La Historia del Mes de la Herencia Hispana
El Mes de la Herencia Hispana celebra las contribuciones que los estadounidenses con raíces en España, México, América Central, América del Sur y los países hispanohablantes han hecho a la sociedad y la cultura de los EE. UU. También nos da la oportunidad de aprender más sobre una cultura que continúa dando forma a los Estados Unidos. Esto se lleva a cabo de 15 de septiembre a 15 de octubre y todo el mundo está invitado! Tomemos el tiempo para aprender más sobre la importancia de este tiempo en historia.
El Inicio del Reconocimiento.
El Mes de la Herencia Hispana tiene sus raíces en 1968. Todo comenzó con el congresista George E. Brown. Representó el área del este de Los Ángeles y partes del Valle de San Gabriel en California. Muchas comunidades hispanas vivían en estos lugares. Presionó para que fueran reconocidos con una observancia en el año calendario. Hubo mucha emoción en torno al movimiento de derechos civiles durante este tiempo. La gente estaba empezando a aprender sobre las muchas culturas en nuestro país. El impacto hispano fue uno de ellos. Ese mismo año, el presidente Lyndon B. Johnson declaró del 15 al 21 de septiembre como la Semana Nacional de la Herencia Hispana. Esto más tarde se convertiría en el Mes Nacional de la Herencia Hispana en el año 1988. El tiempo adicional le dio a la gente la oportunidad de honrar este mes con eventos planeados durante todo el mes.
El Cambio con el Tiempo.
En el pasado, este mes se celebraría principalmente en las escuelas. La idea era que los maestros enseñaran a sus estudiantes sobre ello. Esta fue una manera segura de educar al público sobre este tema. Esta idea ha cambiado con el tiempo. Las celebraciones se han hecho más grandes. También incluyen diferentes culturas hispanas y latinas. Hoy en día, puedes encontrar muchos eventos que se centran en diferentes esfuerzos. Los eventos celebrados pueden ser cosas como festivales, museos, ferias de comida y seminarios. Incluso puedes unirte a eventos virtuales. Otra excelente manera de mostrar apoyo es comprando con negocios locales propiedad de latino o hispanos. Estos eventos no solo son divertidos; También brindan la oportunidad de aprender. Nos ayudan a entender cómo la cultura hispana ha tenido un gran impacto en Estados Unidos. Asegúrate de tomarte el tiempo para unirte a las festividades. La gente es bienvenida a reconocer esta influencia en áreas como:
Salud
Arte
Danza
Derechos Civiles
Educación
Comida
Política
Cine
Una Mission.
El trabajo que Clínicas hace todos los días muestra la importancia de este evento. Nuestro trabajo con las comunidades hispanas ha mejorado el acceso a la salud para todos. Ofrecemos servicios bilingües para nuestros pacientes. También tenemos un personal multicultural para proporcionar un servicio de primera clase. Clinicas honra a las personas a las que servimos a través de nuestros diferentes esfuerzos de salud. Clinicas se enorgullece de servir a nuestra comunidad con atención asequible y de calidad. Iniciamos este viaje en salud con la misión de servir a las comunidades desatendidas. Continuamos por este camino para todas las comunidades.
Visita Clinicas.
Para sus necesidades diarias, puede contar con Clinicas del Camino Real, Inc. para brindarle atención de calidad, todo bajo un mismo techo. En Clinicas, podemos ayudar a usted y a su familia a establecer excelentes rutinas de salud. Puede leer más sobre los servicios de Clinicas en línea.