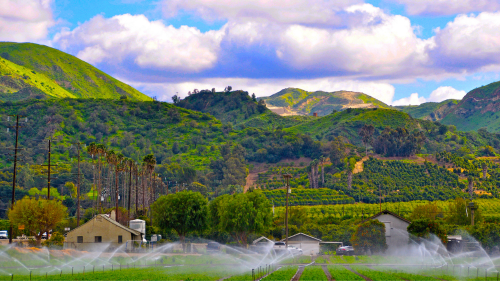 At Clinicas del Camino Real Inc. we are strongly connected to our community. We were founded with the goal to provide healthcare access to underserved communities. Let's explore how that has shaped our mission and how we continue to carry that out through our healthcare efforts.
The Start of Clinicas.
Clinicas was founded in 1971 by a group of concerned citizens. This included; nurse, Mary Hummel, Mamie Barger, and Reverend Eleazar H. Echeverria. They noticed the community needed healthcare. This was especially true for Hispanic and Latino farmworkers and their families, who needed affordable options. They opened the Santa Paula Free Clinic as a solution. It was staffed by volunteers giving their time to make a difference. Soon receiving help from Dr. Gabino Aguirre. He took lead in getting a grant that changed our clinic into a non-profit group. That's what Clinicas is now. We have grown to have 16 health centers across Ventura County. Today, we continue to serve Hispanic and Latino communities. Our health care team is bilingual and culturally skilled to better serve our patients. We are growing rapidly to offer care for all underrepresented communities. Clinicas hasn't forgotten its roots. Our mission is a reflection of our beginnings. We are dedicated to bridging the gap for those facing limited income, resources, cultural, and language barriers by providing compassionate care.
Outreach in the Community.
Honoring our roots and helping our community isn't just about what happens in our health centers. Clinicas is busy doing things in our neighborhoods to connect to our diverse community. Our Clinicas Health Outreach team organizes free events like health screenings, health fairs and community presentations. They make sure that the information we pass on can be understood in different languages. This includes Spanish and Mixteco. Some of our outreach efforts go even further. The outreach team also makes visits to field sites and community houses. We believe that information doesn't have to wait to get to you. Taking care of our community's health starts with awareness. We want to make sure that you get the most out of your health care visits with us.
Health Education.
A big part of what we do has to do with Health Education. With the help of our Health Education team we help you get health information specific to your health needs. Health education is available to you during your visits. Through education in different languages we help you understand your choices and assist you with a specific health plan. We have a multi-cultural and bilingual staff in every health center. Health education is important for us and for you. Clinicas wants to make healthcare easy, without worries or doubts.
Expansion of Services.
As Clinicas grew, we added more ways to serve you. We are proud to offer bilingual comprehensive healthcare in all our services:
Primary Care
Dental Care
Vision Care
Mental Health
Health Education
OB/GYN
Chiropractic Care
Urgent Care
X-Rays
Visit Clinicas.
Clinicas remains a trusted healthcare partner in Ventura County. At Clinicas, we provide you quality care all under one roof. We're here to help you and your family. You can read more about Clinicas Services online.