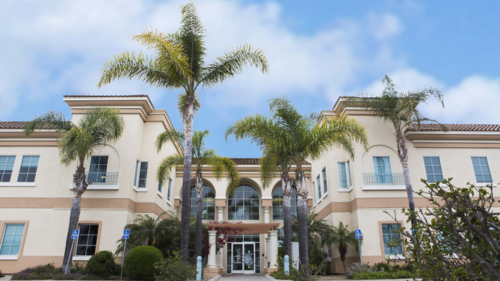 Health centers are the places we rely on when we need help. It's essential that we appreciate all they do for people's health. Health centers, like Clinicas del Camino Real, Inc., play a big role in improving healthcare by helping everyone get the care they need. They also contribute to creating healthier communities. Let's honor their work by learning more about them.
Community Health Centers.
When you notice your eyesight get blurry, you usually don't run to the emergency room. You search for a health center nearby for an eye exam. Life is filled with moments where you need medical attention for everyday life. Health centers, like clinics, make it easier for you to get that attention. They are important because they offer a place to go when you have non-emergency health needs. Health centers are there for things like check-ups, vaccinations, and treating common illnesses. They can help you with everyday health concerns. Most health centers are often a more affordable option. Health centers are like your friendly neighborhood medical helpers. They are always ready to keep you feeling your best.
Celebrating Patient Access.
Most health centers try their best to make their services available to everyone, ensuring patient access. Patient access is when everyone gets the medical help they need. It doesn't matter who they are or where they come from. Patient access is about making sure that medical help is available in communities where they are needed most. This means that patients don't have to travel far to be seen. It also makes it easy for people to see a doctor regularly. Language is another key part of making sure that everyone can get the right help. Patients are able to talk to doctors and explain how they feel. It also helps them understand the doctor's advice. When healthcare is accessible to everyone, it keeps the community healthier overall.
FQHC Role in Healthcare.
Health care is so important to our well-being. That is why, there are health centers that are approved by the government to provide affordable services. They are called Federally Qualified Health Centers or FQHC. FQHC's help people get the medical attention they need without breaking the bank. They provide health services like regular doctor visits, dental, and vison care. Healthcare can be hard to find sometimes. That's where FQHCs step in to help. They make sure that everyone can see a doctor. These health centers make it possible to receive the medical attention you need in a convenient way. Clinicas is a Federally Qualified Health Center. We proudly serve our Ventura County patients with complete care in sixteen locations.
Supporting Your Health Centers.
Health centers are there for you when you need them the most. Supporting them can make a real difference in your community's health. When you raise awareness more people will know about the affordable and quality care they offer. You can also volunteer at a health center if you have spare time. This is a great way to help others. Using their services not only supports them but also takes care of your own health. Remember, your support means supporting the well-being of all the people in your community.
Visit Clinicas
At Clinicas, we can help you and your family establish great health routines. We're here to help you and your family. We offer Primary Care services at our health centers throughout Ventura County. You can read more about Clinicas Primary Care online.