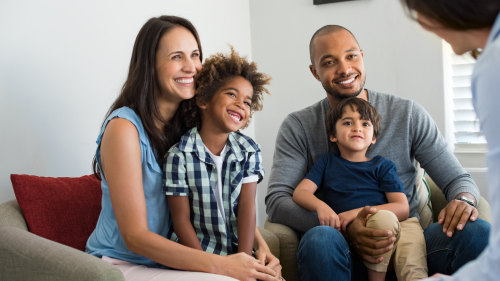 In today's fast-paced world, comprehensive health care is needed in every household. Clinicas offers different types of health services under one roof. Our goal is to serve our community so that their health needs are met. We offer primary care at all our locations. In this blog we will highlight other Clinicas service lines you can find in our health centers in Ventura County.
Dental Care.
At Clinicas we foster healthy smiles through our dental care services. We offer services to help catch issues before they become serious. This includes things like; regular cleanings and oral exams. We also offer services that help restore your teeth to its full health. Our dental team provides fillings, crown, root canals, and bridges. Clinicas recommends you make an appointment to see a dentist every six months or twice a year.
Vision Care.
Eyesight is one of your 5 senses. It's one of the ways your body receives information to help you understand what is happening around you. That is why it's no surprise that Clinicas offers Eye Care in thirteen of their health centers. Our Optometrists offer complete vision exams. Vision exams are available for glasses and contact lenses. We can also help you get fitted for glasses from select choices of eyewear. Sometimes, you might need extra care. At Clinicas, you can get tested for glaucoma and diabetic retinopathy. They can also refer you to an eye specialist if needed.
OB/GYN.
Obstetrics and Gynecology care is all about taking care of girls' and women's health. At Clinicas, we offer check-ups and tests for both pregnant and non-pregnant women. Our doctors make sure everything is going well. If there's anything wrong, they can help treat it. If you're pregnant, our doctors keep an eye on how your baby is growing. We provide prenatal screenings, exams, and lab tests you need during pregnancy. Doctors can also handle any issues that come up during pregnancy. For regular care, we have Gynecological Care. Gynecologists are experts in women's reproductive systems. They can help from when you're becoming a teenager until after menopause. You can see a Gynecologist for regular check-ups or if something doesn't seem right. They can also help with sexual health, family planning, or problems with your periods.
Urgent Care.
Urgent Care offers great benefits for people who want quick treatments for non-emergency situations. Receiving the right type of medical care can make all the difference in your patient experience. Urgent Care specializes in treating minor injuries like; sprains, strains, minor fractures, cuts, and burns. It is also helpful during peak flu seasons. It is a common time when people need attention for respiratory infections. This includes; colds, flu, bronchitis, and sinus issues. If you have digestive issues like a bad stomach ache, nausea or you suspect food poisoning, it's a good idea to visit Urgent Care. Clinicas offers Urgent Care at our East Simi Valley and RSJ Oxnard health center locations. /p> Health Education.
At Clinicas del Camino Real, Inc., we want to help you stay healthy by making it less likely for you to get sick or hurt. We have programs that teach you about how to prevent problems with your health. These programs are made to help you know what to do to stay well. We offer things like regular health screenings and classes. You can also talk one-on-one with us to get advice. Our goal is to help you have a better, happier, and more active life. You can find health education at all our health centers.
X-rays.
X-ray services are really important for looking inside your body to find out what might be wrong. It can find things like broken bones, tumors, infections, and other problems that are hard to see. If your doctor can't figure out why you're feeling unwell, then getting an x-ray can help catch any problems before they get worse. We offer our patients X-ray services for accurate diagnosis and effective treatment.
Chiropractic Care.
Chiropractic care is a type of health practice that focuses on the spine and nervous system. Sometimes you might need care in this area because you are experiencing discomfort in your back or neck. Clinicas can help your body feel better with chiropractic services. We offer chiropractic adjustment. This is a careful and gentle way to fix your spine. We also offer something called therapeutic modalities. These are special tools and ways to stop pain and help you heal. Chiropractors can help you with your posture to help stop pain from getting worse. They can show you how to properly stand and sit to make you feel better.
Visit Clinicas
For your everyday needs you can count on Clinicas del Camino Real, Inc. to provide you quality care all under one roof. At Clinicas, we can help you and your family establish great health routines. You can read more about Clinicas services online.