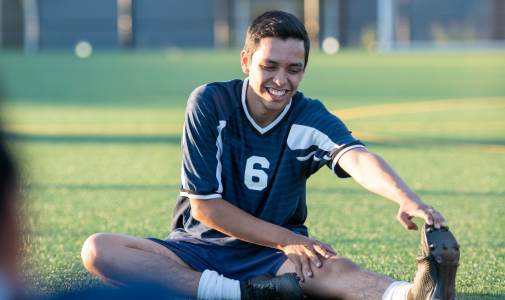 Schedule early to be prepared.
Sports are popular activities for many students in school. To start the school year well, it's important to make sure they are physically ready to participate. One important step is getting a sport physical. A sport physical checks a student's fitness and can find any health issues that might affect their ability to play sports. Clinicas strongly recommends getting sport physicals done early, even before schools ask for them. Talk to your kids about getting an appointment before the start of the school year to prevent prolonged wait times.
Benefit of a Sports Physical.

Getting a sport physical is a great check-up for your child's health. It can discover hidden problems like asthma or heart issues. This helps kids understand their body's limits and stay healthy while playing sports. Sport physicals also help prevent injuries. A healthcare provider can give your child exercises to warm up properly based on their needs. Overall, physical exams make sure your child is healthy before they attempt intense physical activity.

What to Expect.

When your child gets a sports physical, the doctor will ask about their medical history. This means talking about any health problems, allergies, surgeries, or family health issues. These things are important to know because they can affect your child's involvement in sports. Your doctor will then check their physical health. They will measure things like height and weight, and check vital signs like heart rate and blood pressure. They might also test your child's vision, hearing, and how well they can move. Finally, the doctor will talk with you and your child about any worries or questions you have regarding their current health. This is a chance for you to get advice and make sure they can play sports safely.

Scheduling on Time.

When you schedule a sports physical, it's important to pick the right time. Usually, summer is the best time to get this done. It allows for sufficient time to schedule in your summer vacations along with necessary doctor appointments. This way, any follow-up appointments or treatments can be finished before a child starts school. It's really important to schedule ahead of time so you don't have to wait. Many schools and sports groups need athletes to have a sports physical, and appointments can fill up fast. By scheduling early, you can get a time that works best for you. It also guarantees all the paperwork and tests are done on time. Planning ahead is a helpful way of making sure your child is prepared to hand in the needed paperwork to start a sport on time.

How to Prepare.

Getting ready for a sports physical involves a few important things. First, gather any important medical papers, like past check-up reports or health history forms. Also, make a list of any medicines your child is taking and any allergies they have. This helps the doctor know about any risks or problems. Finally, make sure they wear the right clothes for the check-up. Choose comfy and loose clothes that allows movement. This helps the doctor check joints and muscles. By doing these steps, children can have a good sports physical where the doctor can ensure their health is in good standing.

Sports are an important part of student life. It brings excitement, physical activity, and lessons in teamwork. For a smooth start to the athletic year, it is best to prepare in advance by completing sport physicals before needing it. By doing this, parents can help their children kick off their sports activities with confidence.

Visit Clinicas

At Clinicas, we can help you and your family establish great health routines. We're here to help you and your family. We offer Primary Care services at our health centers throughout Ventura County. You can read more about Clinicas Primary Care online.