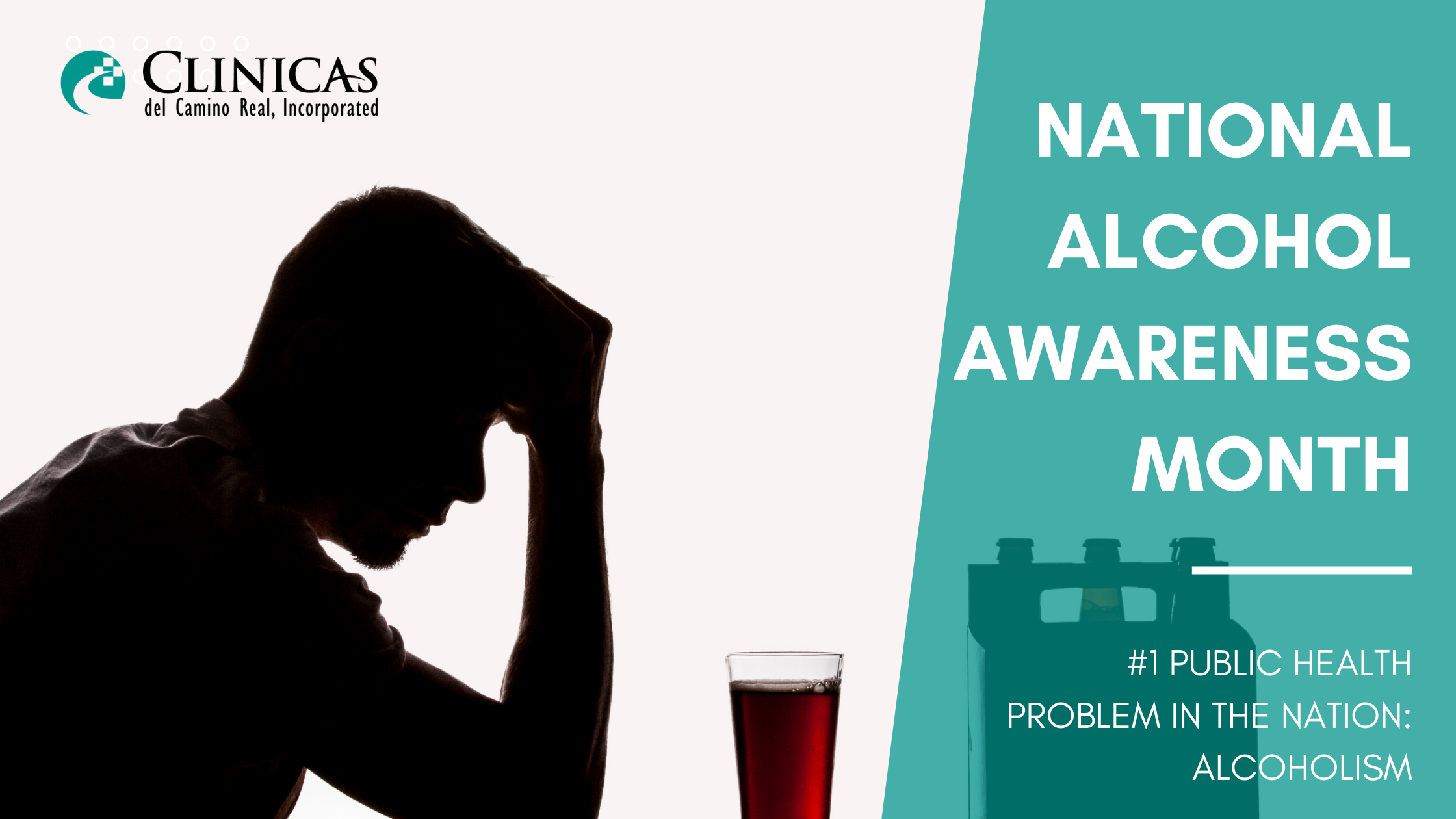 English
April is National Alcohol Awareness Month
The National Council for Alcoholism and Drug Dependence (NCADD) sponsors Alcohol Awareness Month to increase awareness and understanding of the causes and treatment of the nation's #1 public health problem: alcoholism. 
Your family
Unfortunately, no matter what you do to protect your kids from drugs and alcohol, they will inevitably come across it at some point in their young lives. These exposures may happen at school, on TV, with friends, and even online, making it essential for parents to initiate these conversations early and often with their kids. 
Closely supervise older children/teens
Active and close supervision is another meaningful way parents can prevent their child or teen from using drugs. It also helps to catch any early experimentation your child might be doing. Be involved in your child's life. Get to know your kid's friends and continue to educate your kids about the importance of maintaining good health - mentally, emotionally, and physically.
Here are some recommendations for supervision without being a helicopter parent:
Monitor your child's electronic devices, online accounts, and online browsing history

Talk with other parents of your child's friends 

Ensure there will be parental supervision when your child is away from home

Get to know your child's friends and peers

Ask open-ended questions about drugs and alcohol
Have open discussions, and encourage them
Talk regularly with your kids about their feelings, friends, and other extracurricular activities, and listen to what they have to say. Open-ended questions tend to be better, so they don't result in a simple "yes" or "no." For example, ask them what they know about alcohol.
Find the teachable moments
Opportunities don't come around often, so take advantage of every teachable moment with your kids. If you do miss opportunities, you allow the world to inform your kids about alcohol before you get the chance.
Yourself
An essential part of Alcohol Awareness Month is choosing an Alcohol-Free weekend during April. It doesn't matter if this is at the beginning or later in the month, and the intent is for you to stop drinking from Friday to Monday and then gauge the effectiveness of the alcohol-free days.
If your body has become numb to the effects of alcohol, going cold turkey for a few days could cause physical effects, such as nausea, trouble sleeping, and maybe even sweating.
If it was challenging to manage 72 hours without drinking, that struggle could signal alcohol dependence and should be looked into further. If you have trouble with your three-day alcohol-free test, we urge you to contact a medical provider at Clinicas del Camino Real to learn more about alcoholism and its early symptoms.
An addiction occurs when the harmful effects of drug or alcohol abuse become moderate to severe. If you are concerned that you or a loved one may be struggling with alcoholism, take this quick quiz to see.