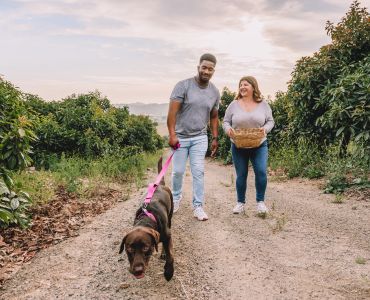 Empowering Your Health: A Journey with Clinicas
Take a look at the latest in health education with insights from Clinicas' Health Education Manager, Sonia Salcedo.
Starting the journey to good health is easy with Clinicas. Our goal is simple: to make Health Education easy to understand and accessible. Whether you prefer learning with others or receiving personalized advice, we provide options for you to live a healthier life. Think of this service as a manual for your well-being, filled with tips to make informed choices. As our Health Education Manager, Sonia Salcedo, emphasizes, 
"The Health Education department is a vital part of Clinicas Del Camino Real, Inc., serving as a resource for both patients and providers. Comprising Health Educators, Community Health Workers, Mixteco Translators, and Women's Health Case Managers, our team is dedicated to providing quality care that is confidential and tailored to individual patient needs and goals. We are committed to equipping our patients with the tools and knowledge to understand their health conditions, whether chronic or acute, and empowering them to improve their health outcomes. Our department collaborates with perinatal patients through the Comprehensive Perinatal Services Program (CPSP), offering assessments of individual risks, educational resources, and support during pregnancy. Beyond CPSP, we deliver family planning services, education on Nutrition, Women's Health, Men's Health, Teen Health, Anticipatory Guidance, and case management for patients enrolled in the Every Women Counts program. Any patient in need of resources, education, and family planning services can be referred to the Health Education Department."
 The goal is to ensure that health knowledge is easy to understand and practical.
Managing Diabetes and High Blood Pressure
Health education focuses on understanding diabetes and high blood pressure. Diabetes influences how insulin works in your body.  We emphasize the importance of monitoring blood sugar, keeping a balanced diet, and regular exercise. When it comes to high blood pressure, we highlight heart-healthy habits. This includes healthy eating, physical activity, and weight management. The goal is to provide knowledge that empowers you to manage diabetes and high blood pressure. 
Family Planning
If you're thinking about growing your family, Health Education gives you ways to help you plan. It doesn't matter if you're thinking about having a baby for the first time or adding another. Our goal is to help you know what you need to make choices that fit with your family's well-being. Health Education teaches about family planning, reproductive health, and the steps for a healthy pregnancy. 
Quitting Smoking 
Quitting Smoking is not easy. Health Education offers not just tools to help you quit. We understand it's not only about stopping this habit; it's about starting a healthier life. We're not just showing you the way; we're committed to being right there with you every step of the way, ensuring you succeed and stay well.
STIs
Health Education can also teach about sexually transmitted infections (STIs). Information is taught about how to prevent STIs, know the symptoms, and understand why protection matters. The goal is to give you the insight to make smart choices about your sexual health. We create a safe space where it's okay to ask questions and learn. Teaching ways to prevent STIs and share important facts gives you the tools to protect yourself. We aim to be preventative rather than reactive when it comes to your health.  
Pre/Postnatal Care
For soon-to-be moms and dads, we are here to help you with before and after your baby arrives. To help you learn about good habits during pregnancy and when your baby comes. We offer custom advice just for you. We are devoted to supporting you in being the best parent you can be. Not just during pregnancy but also in the time after your baby is born.
Post-natal care is about making sure both you and your baby are healthy and happy. We give guidance on things like feeding your baby, getting enough rest, and understanding your baby's needs. We are here to help you navigate the joys and challenges of parenthood. 
Visit Clinicas
Health Education helps you to understand and improve your well-being. At Clinicas, we deliver this knowledge that fits your needs. Let's go on this educational journey together. Health Education you the tools to control your health for a bright and healthy future. Explore more about our services on our Health Education page and make an appointment to start your journey to healthy living.