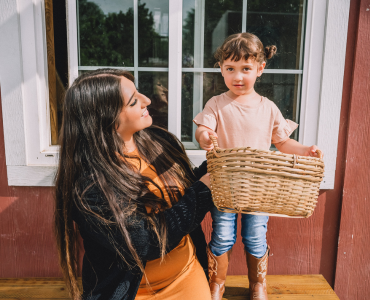 As the leaves start to change, the temperature starts to drop, and as coffee shops start to roll out their festive pumpkin spice lattes and sugar cookie cold brews it can only mean one thing! It's the most wonderful time of the year! The holiday season! Families come together this time of year to observe many different holiday events! It is a time of joy, thankfulness, love, and giving. With you racing to the store to grab a turkey or a new toy for your kids it's easy to be distracted. Leading to an accident or two. Mistakes are bound to happen. If they do Clinicas CAREPLUS Urgent Care is here to give quality and fast service for the holiday hiccups that may come up!  
 Common Accidents   
Accidents happen. It's a common thing to say but it is true. No matter how careful you are, you are human and make mistakes. With all the work that goes into each holiday, it is easy to get caught up and hurt. According to the United States Consumer Product Safety Commission, the most common holiday mishaps are from toys, cooking, and holiday setups.   
 Toys  
Toys play a role in during the holidays. Especially if you have kids. They can also be linked to accidents if they are not handled the right way. Toys can be choking hazards. It is vital to read the age rules and safety advice on the toy box. Before you let your kids play with them. Toys like scooters can also lead to injury if not used safely. They are safer if kids use gear like helmets and knee pads.  
 Cooking  
Accidental burns can happen when cooking goes wrong. It is easy to be distracted during this time of year. Hot oil spills or touching a hot pan by mistake can happen if you are not paying attention. With different dishes being cooked at once, it is very easy to forget and rush thus leading to a burn. Food-related illnesses also happen if food is not stored or cooked the right way. Using good food safety can prevent any holiday sickness.  
 Decorating  
Decorating can lead to accidents. Some people might slip while putting up lights, fall from unsteady ladders, or get hurt when handling sharp ornaments.  Please think about these examples when you prepare your home for the holidays. It is crucial for your safety and the safety of your family to be careful while making your home festive.  
  We got you covered  
Holiday hazards happen and when they do, we got you covered! Using CAREPLUS Urgent Care will help you handle non-emergency events. If your holidays have left you with a burn, cut, or even aches visit CAREPLUS Urgent Care. CAREPLUS Urgent Care can help you get the care you need fast. So that you can go back to spending your holidays with your family and creating memories that will last a lifetime.  
 Visit Clinicas  
Clinicas CAREPLUS Urgent Care services are here to meet your unsuspected needs. Our East Simi Valley and Oxnard CAREPLUS Urgent Care is now open to serve our east county patients. Clinicas provides you with trusted care, all under one roof. For more information, please call (805) 915-4242 or visit our CAREPLUS Urgent Care page. 
CAREPLUS Urgent Care | Clinicas