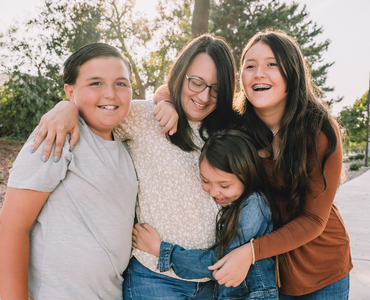 Your health is your priority. Understanding the need and importance of Primary Care.
Primary Care. A Primary Care provider is a health professional who provides general medicine. They are doctors, nurse practitioners, and sometimes physician's assistants. Primary Care providers are the go-to for keeping up with your health. Primary Care is like having a superhero health provider who knows you and your family. They are the first stop when you are not feeling well or just need a check-up. These care providers are always ready to help and guide you on your path to a healthy life! Think of them as your health's best friend!
Why visit Primary Care?
 There are a few reasons to visit your Primary Care provider. The first is routine check-ups. These visits help your provider keep an eye on your health and answer any health-related questions you have. If you are feeling sick or have a concern your Primary Care provider can provide the right advice and care plan. Primary Care providers can also give you input on how to stay healthy. These tips can be from maintaining your weight, to staying safe during flu and COVID season. If you go see your Primary Care provider they decide if you may need specific care. They have the ability to refer you to another doctor that specializes in whatever you may need. Primary providers getting the first look at you kicks starts the process of letting them help you or finding you a provider that can. 
Who are Primary Care physicians?
 There are four different providers that fall under the Primary Care umbrella. The first is Internal Medicine providers. Internal Medicine providers focus on adult general health. Second, we have Family Medicine providers. Family Medicine providers are able to see and give basic health care to each member of your family. Including children, teens, adults, and the elderly. The third kind of provider is a pediatrician. Pediatricians take care of kids from birth up to the age of 18. The fourth and last type of doctor is an OB-GYN (obstetrics and gynecology). These providers focus on women's health. Specifically in reproductive organs and related conditions like pregnancy, childbirth, and post-partum.
Finding a provider for you.
 Taking care of your health needs is vital. So that you can stay strong and feel your best! Going to your Primary Care is like getting an oil change. Your health, like your car, is something you should take care of. If you don't take your car in for service it could break down. You're a busy person. You have a job, loved ones, and responsibilities. Breaking down because you haven't seen your Primary Care provider in a long time is something you can avoid. Making small steps like making your first primary care appointment to set up care with a provider is the first step to investing in yourself and your health.
 Visit Clinicas 
Here at Clinicas del Camino Real, Inc., we have you covered for all of your care needs. Our goal is to help connect you and your loved ones with different Primary Care providers who can be your guide in staying strong and healthy. Our goal is to always help support you and your health. You can read more about Clinicas Primary Care online.