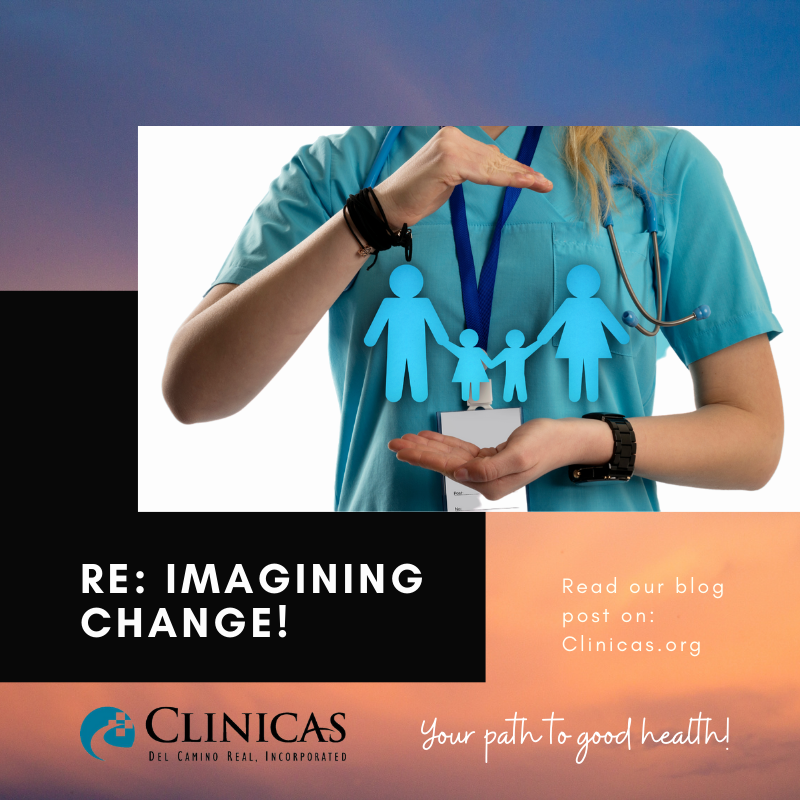 For many, 2020 marked the year of "perfect vision" and the beginning of a new decade. This new beginning brought it's own set of social and political challenges that, to this day, capture the attention and occupy the lives of our community. The ever present and demanding health emergency created by the COVID-19 pandemic has provided our planet the clarity to better examine and understand the types of processes and systems that spread disease, injustice, and inequity. It has challenged us as global community to re-imagine, and implement, new and creative systems that stop this spread. This is the driving force behind Clinicas; the vision and desire for change!
Since 1971 it has been the explicit mission of Clinicas del Camino Real, Inc. to save lives and restore good health to our community, in the belief that social justice must exist within the healthcare system and our society. We will continue to do our part by providing a safe space for culturally competent access to healthcare for ALL patients regardless of race, national origin, religion, sex, gender identity & expression, sexual orientation, age, ability, economic level, or political beliefs. While the future may seem uncertain, we're not letting that stop us in 2021; WE ARE HERE FOR YOU! In that spirit we humbly offer our commitment, gratitude, and wide variety of services to help you start this year off stronger than ever before. Health is wealth!
Let 2021 be the year we boldly embark on the path to good health together! It's more important NOW than ever before that we take the time and necessary steps to create solutions, resolutions, and roadmaps to save lives and restore health in our community. In healthcare, pushing the cutting edge is more than just integrating new technology and medicine. At Clinicas, we are constantly building the capacity to better analyze, identify, and intervene in matters that impact the health and well-being of our community. For all it's hardships, 2020 has been a year of profound clarity, focus, and learning. We are excited to share, re-imagine and reshape what is possible for our community!
Written by: Adam Vega