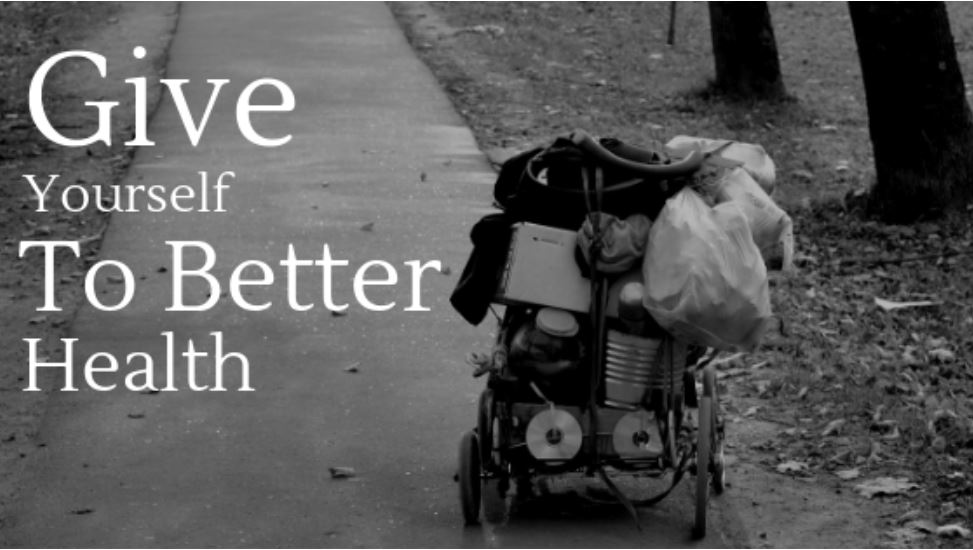 Whether you're making a sizeable monetary donation, or bring coffee/donuts to the office, giving can lead to happiness. Research suggests that making generosity a regular habit may influence long-term happiness and wellbeing.
Time Magazine wrote an article last year talking about the benefits of generosity and what it does to our emotional health. Below is a little snippet of the article;
"In a new study published in Nature Communications, researchers from the University of Zurich in Switzerland told 50 people they'd be receiving about $100 over a few weeks. Half of the people were asked to commit to spending that money on themselves, and half were asked to spend it on someone they knew.
The researchers wanted to see whether simply pledging to being generous was enough to make people happier. So before doling out any money, they brought everyone into the lab and asked them to think about a friend they'd like to give a gift to and how much they would hypothetically spend. They then performed functional MRI scans to measure activity in three regions of the brain associated with social behavior, generosity, happiness and decision-making.
Their choices—and their brain activity—seemed to depend on how they had pledged to spend the money earlier. Those who had agreed to spend money on other people tended to make more generous decisions throughout the experiment, compared to those who had agreed to spend on themselves. They also had more interaction between the parts of the brain associated with altruism and happiness, and they reported higher levels of happiness after the experiment was over."
No matter what study you do on generosity; positivity, happiness, lower blood pressure (low stress) and longer life expectancy are all the side effects you would walk away with.
So next time you think that the best way to make yourself feel better is to buy yourself a treat, or the next cool gadget, consider that the opposite is true. In order for us to experience positive health benefits, giving needs to become second nature.
For those of you who already give, I'm sure you can relate to this article and can agree that giving is all about the heart and it has brought blessings and joy into your life.
If you are in need of more happiness in your life, here are some simple steps to follow:
Step 1: Ask yourself, what do I have the most difficulty giving; Time or Money?
Step 2:
If Money is difficult for you, consider going to a homeless shelter to help serve a meal on the weekend. Or, give some of your time to an organization like Rescue Mission in Ventura County.
If Time is difficult for you, then consider making a monetary or material donation to your local charity or to one of the organizations below. Sometimes it's giving up that 1 starbucks drink a week to positively impact someone else.
Step 3: Take Action!
A holiday toy drives takes place. Children from disadvantaged family may be given a small gift or items in a Christmas stocking. Christmas meals may be available for immigrants, families in poverty or that are facing a hardship, and the homeless.
234 E 6th St.
Oxnard, CA 93030
(805) 487-1234
 
Basic needs, such as food, can be combined with holiday meal baskets. Angel Tree and Adopt a family can also give presents to the less fortunate. Applications are needed and need to be approved.
Oxnard
622 W Wooley Rd.
Oxnard, CA 93030
(805) 483-9235
Ventura
4100 Telegraph Rd.
Ventura, CA 93003
(805) 658-7671
Toys for Tots of Ventura County
This is a donation services that also helps children under the age of 14. There will be free Christmas toys, games, books, clothes, electronics, and more. The goal of the USMC Toys for Tots program in Ventura is to ensure each child, whether immigrants, Spanish speakers, or natives, have a present to open Christmas morning.
Many of the locations collect unwrapped presents from the community as part of the Share-iffs Toy Drive program. The local stations then provide gifts, such as games, books, dolls, and the like to infants and children. The Sheriff's want children to have a present to open Christmas morning.
Dial l (805) 485-6288 for more information.