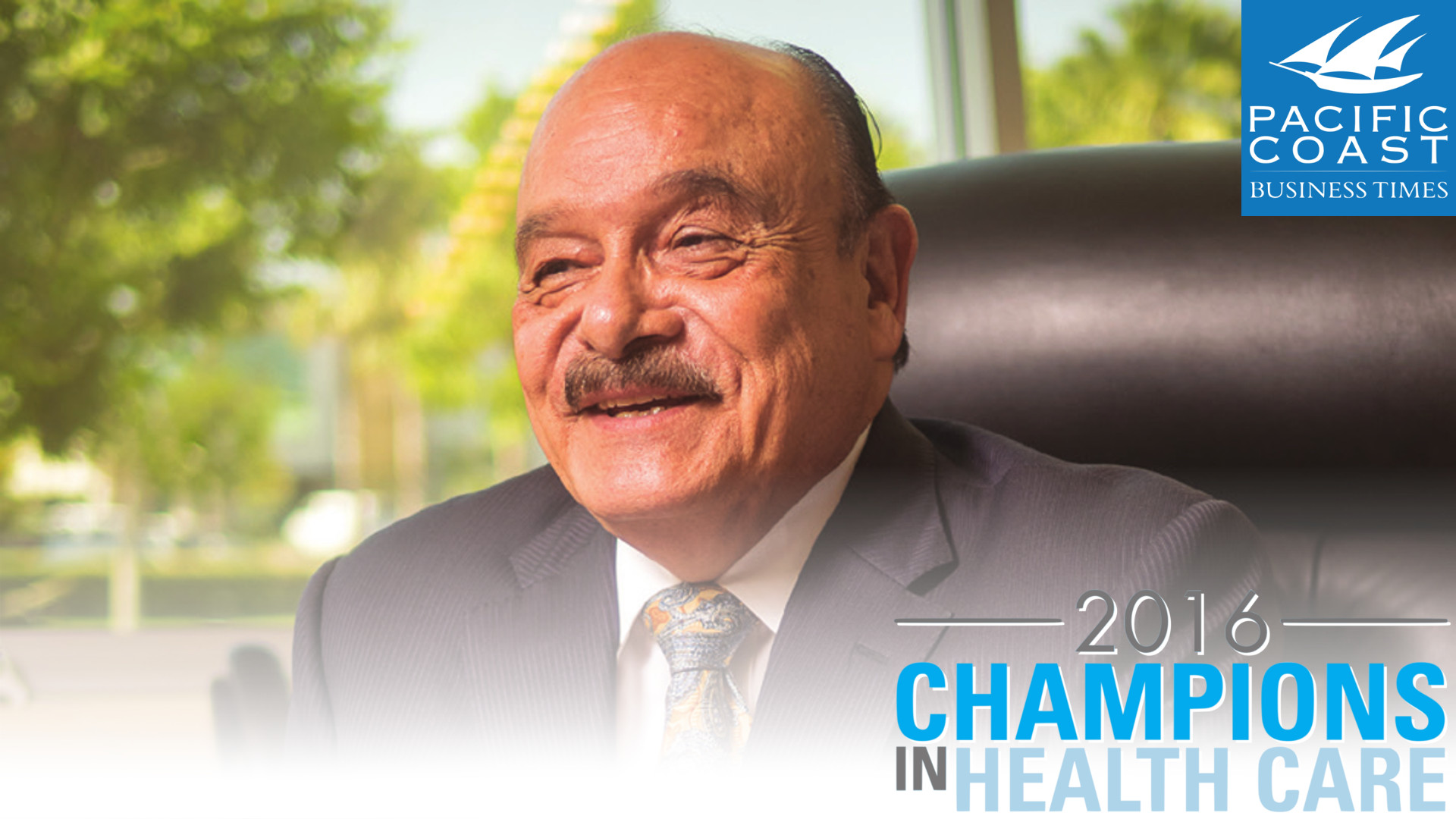 Ventura County's health-care-for-all CEO - Roberto S. Juarez
Roberto S. Juarez, CEO of Clinicas del Camino Real, has been recognized as one of the 2016 Champions in Health Care.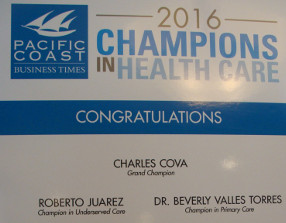 Champions in Health Care 2016
This year's Champions in Health Care focused on results and performance in the healthcare industry. Nominees were judged on his or her strength, experience, history of forging successful parternships to make health care accessible, and results driven. Additionally, nominees with strong personal stories were sought out.
Roberto S. Juarez in the Pacific Coast Business Times
As part of this award, he had an opportunity to speak on Results-Driven Health Care and how that topic is relevant to the underserved community. He was also featured in the Pacific Coast Business Times paper.
Click here to read the original article.
Congratulations from the Clinicas Staff
The staff at Clinicas del Camino Real, Inc. would like to take this opportunity to congratulate Mr. Juarez for his "2016 Champions in Health Care" award. Knowing that positions which serve the community come with much personal sacrifice, we'd also like to thank him and his family for his 35+ years of dedication to serving our community.
"I had the privilege to attend the ceremony. I enjoy hearing Mr. Juarez speak as I learn something new every time but I have to say that my favorite part of the discussion panel was when Dr. Beverly Valles Torres, who was on the panel being recognized herself, took the time to acknowledge Mr. Juarez for helping her on two occasions during her career. It was really quite touching."
- LB, Clinicas del Camino Real Staff Member
We are honored to have a leader with such drive and determination who has not only compelled services in the area to grow, but also provides bountiful opportunities for staff to develop and promote. He is the true epitome of an advocate for his community.
Category: